Beer & Bible is just that, a bible study in a bar. Our goal is to explore the scriptures with open minds in a relaxed setting. We bring both our longings and our doubts to each meeting as we wrestle with the inspired word of God, the Bible, and what are we to make of it.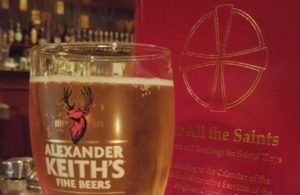 We meet on the last Wednesday of each month at Morty's Pub in Waterloo, Ontario.
No prior knowledge or church affiliation is necessary. All perspectives and backgrounds are welcome. We begin each session with a pint in our hands and a prayer. Then we situate whichever text we are using that evening historically. Then after reading the text we break down what the text is saying historically to the culture it was writing in and for. We then look into the text to see what it may be saying to us today, in our context.
Always insightful, always fun, and always a great way to catch up with friends, Beer and Bible brings church to the world and the world to church.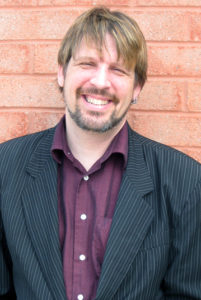 Discussion is collaborative and social, led by Rev. Marty Levesque, rector of All Saints Anglican Church in Waterloo, Ontario.
All Saints is located in North Waterloo at 400 Northfield Dr West. We are a growing vibrant community that boasts traditional and uplifting worship that inspire today's Christian to share in the work of God in our lives and in our communities. At All Saints, All are Saints, All are Welcome, All are loved.
We hope you will stop by Beer & Bible, enjoy a pint with us and spend some time with God. You are also invited to join us any Sunday morning at either of our 2 services, 8:00 am and 10:00 am.